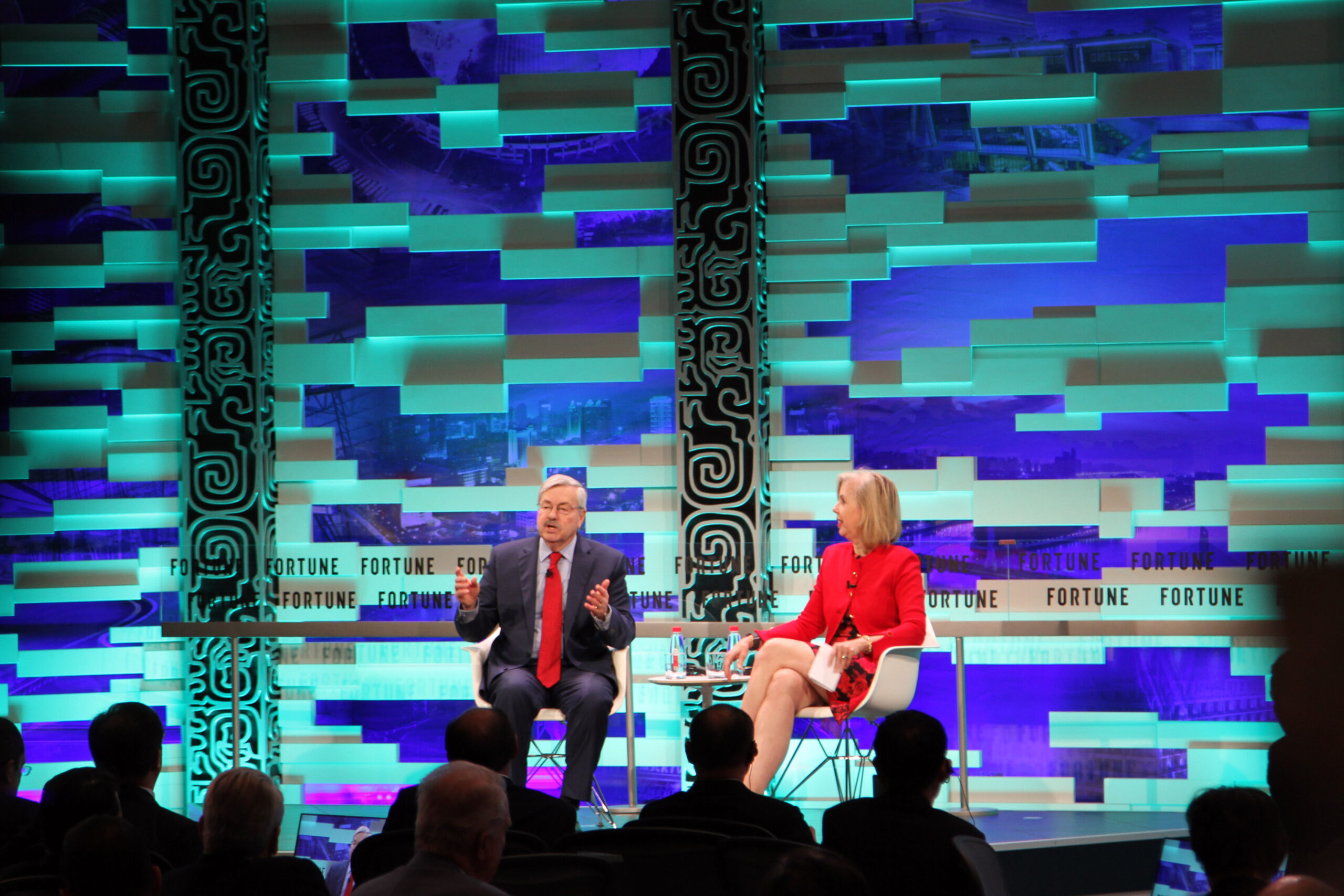 20171205 Guangzhou Shenzhen-5 Ambassador Branstad at Fortune Forum in Guangzhou, 2017 a
Amb. Branstad Speaks in Milan to Kranshares
Former U.S. Ambassador to China and Nation's Longest-Serving Governor traveled to Milan and London on behalf of KraneShares to speak about the U.S and Chinese relationship. Read more.
USMEF Spring Conference Spotlights U.S.-China Trade Relations, Innovative Promotions for U.S. Red Meat
Branstad Churchill Group's Terry Branstad recently was a panelist at the U.S. Meat Export Federation's spring conference. Read more.
BCG's Branstad on President Xi, COVID Zero, and U.S.-China Relations.
In a recent fireside chat with KraneShares at the Bay Area Innovation Forum, Ambassador Terry Branstad spoke on a variety of U.S-China issues. Read more.
Branstad appears at Des Moines Global Insurance Symposium
Read Jason Gross's insights from Ambassador Terry Branstad and others from the recent Global Insurance Symposium. Read insights.
Branstad to head Iowa-based US-China business advisory firm
Terry Branstad, Iowa's former governor and the former U.S. ambassador to China, has formed a company to consult with business leaders and investors on how to conduct business between the U.S. and China. Read more.

Amb. Terry Branstad & Chief of Staff Steve Churchill Launch U.S.-China Consulting Firm
DES MOINES, IOWA – Former U.S. Ambassador to China and longtime Iowa Governor Terry Branstad and his former Chief of Staff to the Embassy in Beijing, China, Steve Churchill, today announced the launch of the Branstad Churchill Group. Read more